Sell in person and on the go with Zoho CRM mobile app
Did you know that sales teams are 76% more productive when using a CRM mobile app?

Sales is all about closing deals and generating revenue. It's about helping others. It's about seeing a problem that others have and then connecting that person with a solution to their problem. It is not just about making calls and sending emails from the comfort of your desk.

At times you have to travel and meet the client in person. And when you are on the go, you need a CRM mobile app thats as powerful as your desktop version. Zoho CRM's mobile app helps you get more work done in less time, stay on top of your work day, and follow up with prospects the right way to close more deals faster.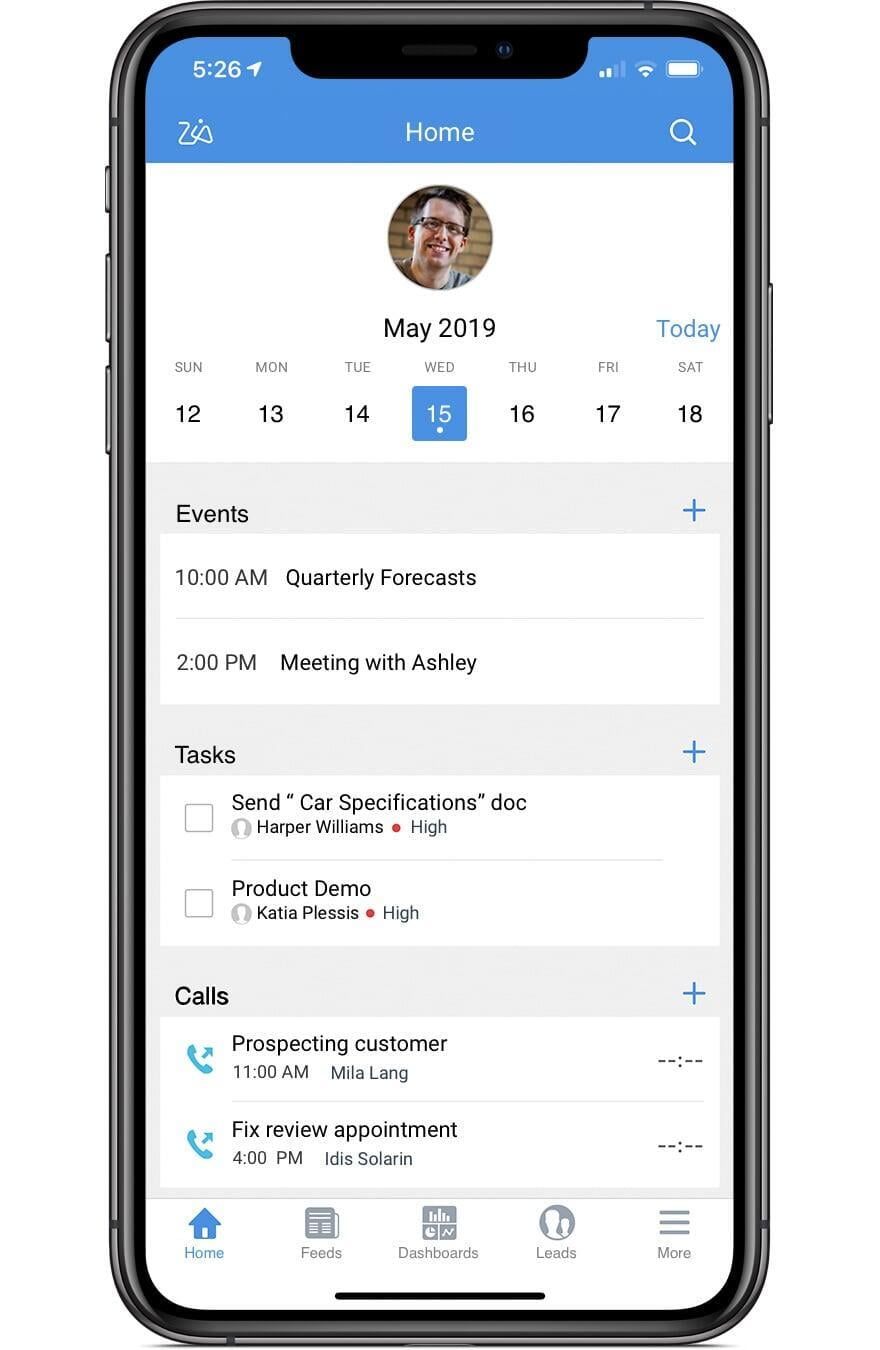 As a salesperson, you need access to your schedules on your finger tips. Using your laptops to check your calendar is not practical, especially in a mobile heavy world. Which is why Zoho CRM has made it easier for you to view and track schedules with the app.

It helps you add tasks, create and manage events, invite participants and schedule calls all under one roof.
The app notifies you on your tasks, events and reminders so that you stay on top of your schedule.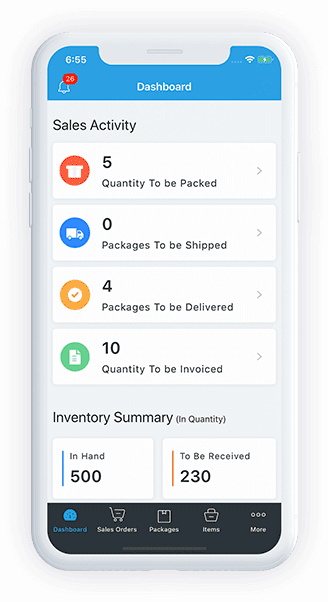 Dashboards let you track trends in your sales, marketing, and support departments into a single page to have a quick insight into the key metrics. Gain insights into your monthly sales, campaign success rates, deals in the pipeline, or revenue generated per quarter while you're away from your desk so you can make informed business decisions on the fly.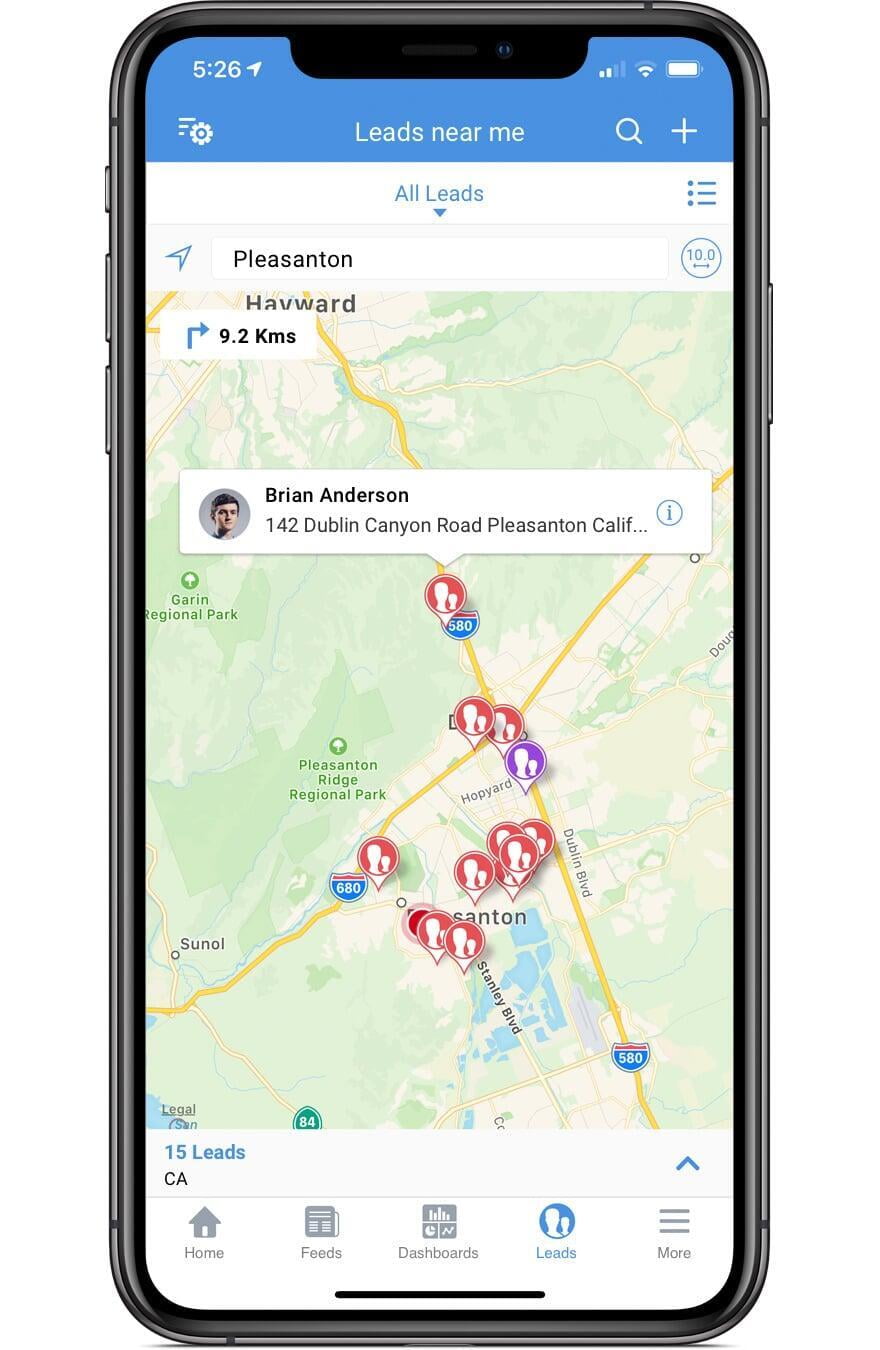 Find prospects near you, wherever you go by viewing the map in the Zoho CRM mobile app. Easily locate leads, contacts and accounts in your area and schedule meetings while you are on your next business trip.

Keeping a track of your meetings.

You often meet your customers on a daily basis but are not being able to recall those meetings.
With Zoho CRM's mobile app, check in at your customers location to log all of your visits.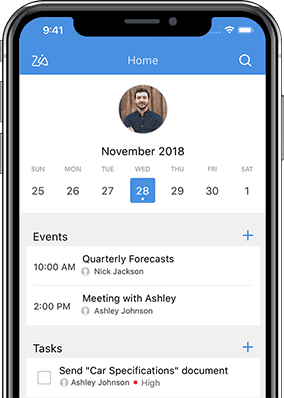 When travelling to a remote location with limited or no access to the internet, that does not mean you are far away from your customers. Stay connected from anywhere at anytime with offline mode. Whether you need to update a note or log a call, complete your tasks even when you don't have internet. Your changes made in offline mode will be saved automatically once you get into network.

You can't expect all your team members to be in one location when you have to make a collective decision. With feeds, you can now keep all of them on the same page, collaborate better, and maximize your chances of winning a deal. With the Zoho CRM mobile app, stay up-to-date on all of your tasks and communicate with your team members and customers like never before so you can drive revenue and increase your sales.